Copyright 2014
The Health Insurance Enrollment Center is a legal trade name for Classic Insurance Agency, LLC

Health Insurance Enrollment Center
Health • Life • Medicare Plans



Experienced Insurance Professionals. Serving Your Needs Daily!

We have an amazing team of agents with a ton of real-life insurance experience. We work with all sorts of Life Insurance, Health Insurance & Medicare Plans. We specialize in plans by BlueCross and BlueSheild
Our agents have worked for many years to help protect our friends, families and customers.. We can truly help you find the right plan to protect you and your family.
As the Managing Director for Classic Insurance Agency, LLC, Bob draws on his previous extensive experience as Area Sales Manager with Humana, District Manager with United Group Association / MEGA Life & Health, and Managing General Agent with the Affordable Health & Life Insurance.
Bob's experience is in Medicare Advantage, Medicare Supplements, Individual Life & Health plans.
Bob is, also, well versed, in assisting people with getting a health plan through the Federal Health Care Exchange and works frequently with Veterans around the nation.
The picture at left is Bob with his Big Band - The Tulsa Praise Orchestra, which he formed in 1995.
"I loved my years with Humana, but I love today even more. I can truly assist people with a variety of plan choices from other carriers!"
*While two thirds of Americans believe that life insurance provides peace of mind, 3 in 10 American households are uninsured (35 million) and more that 50 million Americans have inadequate life insurance.


*Lung cancer is the leading cause of cancer deaths among both men and women in the United States and smokers can pay up to 150 percent more that non-smokers who apply for life insurance.

We appreciate your service. Your agent treated us like royalty and helped us locate a Health Insurance plan (which we needed), which we could actually afford. Thanks again. (Jean A.)



For over 20 years, Kevin Firth has been helping Oklahomans with Health & Life Insurance issues.
Since 2007, Kevin worked as an Employee Agent at Humana and at Lovelace Medicare Plan.
Joining with Classic Insurance Agency as Area Sales Manager in 2013, Kevin leads a team of Agents in Tulsa & OKC.
If you need help with a health plan, Medicare plan or life insurance plan, don't hesitate to call or email Kevin.

Area Sales Manager / Tulsa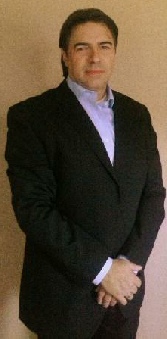 Over 20 years in insurance!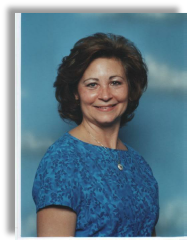 Becky Carter is the newest member of our Area Sales Manager team here in Tulsa.
For 10 years, Becky has been dedicated to helping her clients select the right plans to fit their budget and their needs.
Becky is extremely knowledgeable in the Medicare Advantage market, Medicare Supplement, and in annually reviewing the right Prescription Drug Plan to minimize drug costs and maximize coverage for her clients.
Becky is also experienced in Individual Health/Major Medical Plans either through the Federal Health Care Exchange or directly with the Insurance Companies, Individual Life Plans, and "No Risk" Annuities.
Becky has been an Independent Agent and is knowledgeable of all plans available and has in the past worked as a direct Agent with United Healthcare.
Give Becky a call TODAY for assistance with any plan needs or for a comprehensive drug plan quote to assure the best coverage for YOU. Her motto: "do the right thing always for the client!"